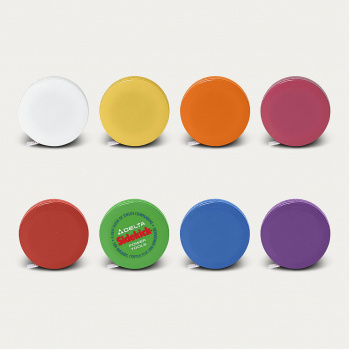 Tape-A-Matic
109418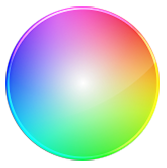 250
Description: Cloth tape measures (152cm) in a plastic case with both metric and imperial measurement. Has a push button locking mechanism and a keyring.
Colours: White (with Red button), Yellow, Orange, Fuchsia, Red, Lime Green, Blue, Purple (all with white button).
Packaging: Loose packed.
Dimensions: Diameter 51mm.
Price breaks: 250, 500, 1000, 2500, 5000 (less than 250 not available).
Note: A lead time of 10–15 working days applies to this product. MOQ applies per colour on this item.
Price: from NZD$1.24 unbranded. See your price—use the price calculator below.
Printing template (PDF file):
Other products like this: