Lycra Phone Wallet (Full Colour)
110520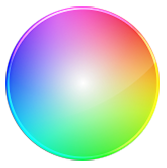 250
Description: Description: Soft and stretchy lycra wallets which can be branded in full colour and adhere securely to the back of a smart phone or phone case with strong 3M adhesive that won't leave marks if removed. Ideal for holding a drivers licence, identification, hotel key card, credit cards, business cards, etc. The elastic nature of the material means it will also hold cash, a house or car key and even a set of earbuds.
Colours: Front: White; Back: Black
Packaging: Loose packed.
Dimensions: L 69 mm × W 57 mm × 3 mm.
Price breaks: 250, 500, 1000, 2500, 5000 (less than 250 not available).
Note: A lead time of 15 working days applies to this product. Phone, etc., not included. MOQ applies per colour on this item.
x: MOQ applies per colour on this item.
Price: from NZD$1.75 unbranded. See your price—use the price calculator below.
Printing template (PDF file):
Stock Levels
(Quantity = currently in stock; Next Shipment = when even more stock arrives with supplier)
This item is made to order for any quantity required above MOQ.


Other products like this: