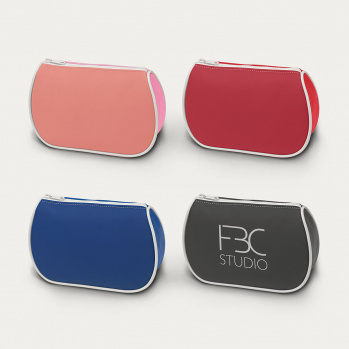 Toiletry Bag with Mirror
109318
100
Description: Toiletries/make-up bags featuring a suede-look front with a micro fibre back panel and gusset. Has a zippered closure and a handy mirror attached to the inside of the bag.
Colours: Pink, Red, Blue, Black.
Packaging: Loose packed.
Dimensions: W 178mm × H 127mm.
Price breaks: 100, 250, 500, 1000, 2500 (less than 100 not available).
Note: A lead time of 10–15 working days applies to this product. MOQ applies per colour on this item.
Price: from NZD$4.34 unbranded. See your price—use the price calculator below.
Printing template (PDF file):
Other products like this: